Infrastructure

PHYSICAL INFRASTRUCTURE:
N.K.M. School of Nursing has established with exellent infrastructure located in the heart of Valsad city 3 km away from Central Bus station. Institute have well equipped class rooms, laboratories, library, auditorium which are spacious, ventilated and with good seating facility. Highly qualified teaching faculties are available to deliver knowledge and supervising clinical practice.
Laboratories:
We have all the laboratories as per Indian Nursing Council Guidelines.
Nursing Foundation Lab :
Demonstration of the Basic Nursing care Procedures to the Students are done in FON lab to practice their skills in providing efficient nursing care. Lab is well equipped with all necessary articles that create a natural way of practicing on human beings.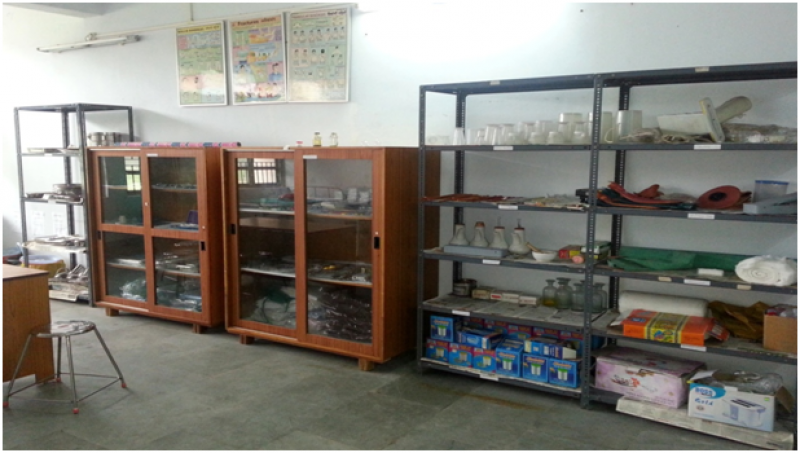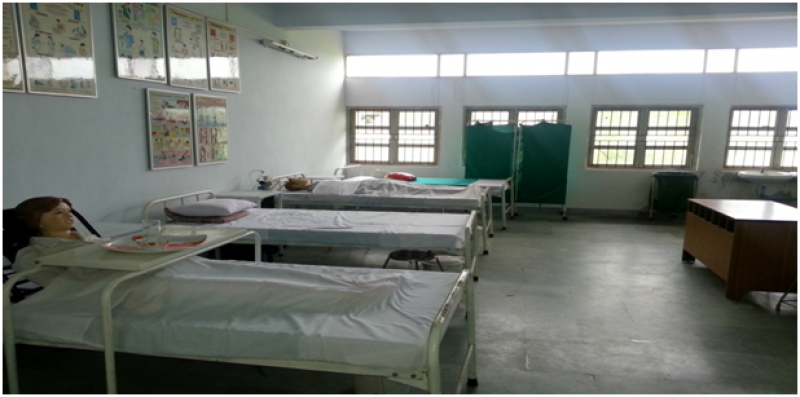 Anatomy and Physiology Lab :
This laboratory is equipped with all types of models, bones, charts where the students are taken into reality of theory on practical classes to provide a strong foundation.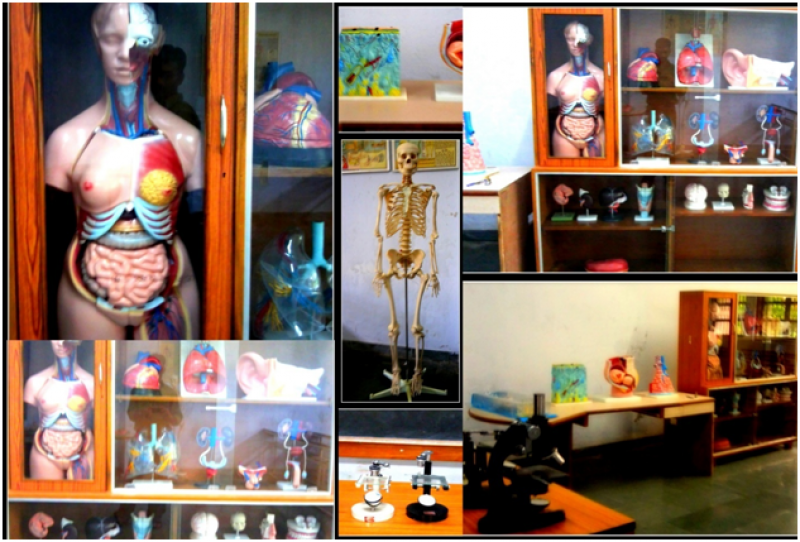 Nutrition Lab :
Demonstration in all types of diets are conducted in the lab which makes the students to gain skill in different dietary preparation during illness in different stages. Each student is effectively trained to plan and prepare for therapeutic diet.
Community Health Nursing Lab :
Students are taught the skills in providing care to the people, at their setup in Urban and Rural areas. Students are trained to use bag technique and are well trained to provide health care in the community.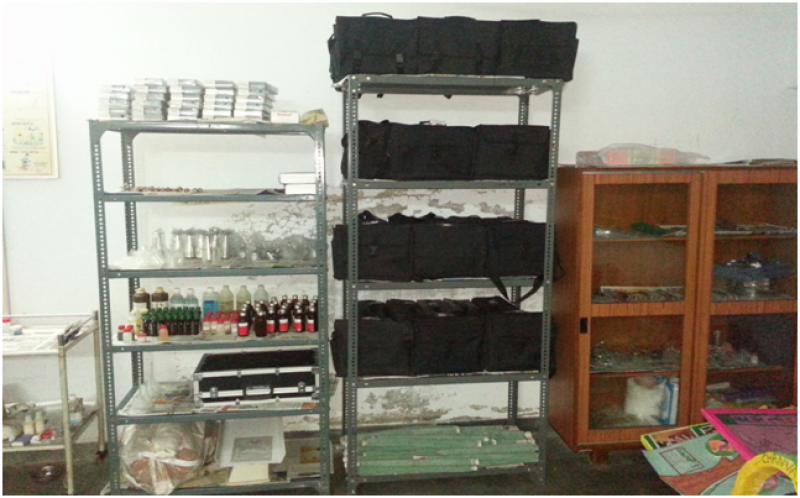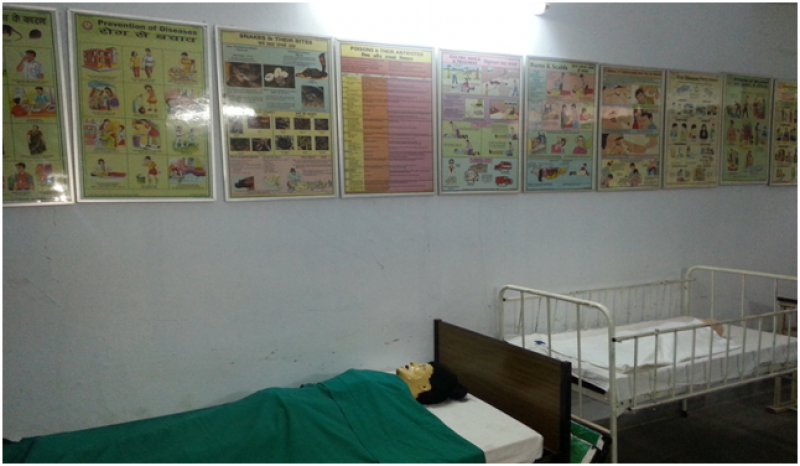 Computer Lab :
Computer is must in all professional studies. Digital lab is spacious with adequate number of computers and qualified teachers.
Advanced Nursing Skill Laboratory :
Advanced Nursing Skill Laboratory is well equipped with the manikins, articles and instruments necessary for doing advanced Nursing Procedures of different subjects.
Library :
Well ventilated and spacious library filled with wide range of reference books in nursing (Indian & foreign authors) Journals, CDs. Books are also issued to the students for reference and home study.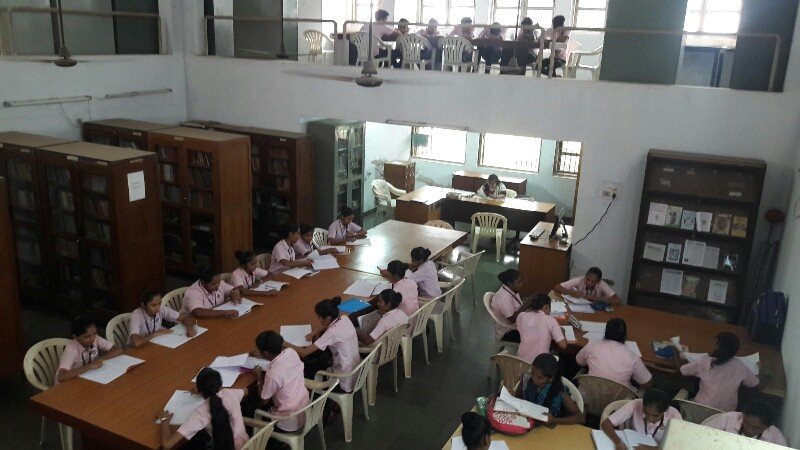 Clinical Facilities
Clinical facilities is provided at Kasturba Hospital, Valsad (Parent Hospital ) for the practical training of fundamentals of nursing and all other specialities.
Kasturba Hospital is a multi speciality hospital with 90% bed occupancy located in the heart of Valsad city managed by Kasturba Vaidakiya Rahat Mandal. Hospital provides major health care to the people in and around Valsad connecting 110 villages and people also from Maharastra state (Dhanu road, Boisar, Palghar, Virar and Vasai). Students are assigned to the hospital for observing and practicing Nursing Arts under continues supervision of Nursing faculties.
Other Affiliated Hospitals:
1. Lotus Hospital,Valsad
2. Zenith Dr.House Hospital, Valsad
3. GMERS Civil Hospital, Valsad.
4. Government Mental Health Hospital, Vadodara.
5. Atmavishvash Mental Rehabilitaion Center, Valsad.

Transportation Facilities
The Institute provides bus facilities to the students for clinical practical in Kasturba Hospital,other affiliated hospitals and Community health nursing practice in rural and urban villages.
Hostel Facilities
Well Furnished Hostel is provided to the students for a comfortable and homely stay. We have taken necessary steps to provide security to the inmates of hostel.